1) Determining If Your Printer Uses RGB or CMYK Data
Although nearly all printers use CMYK inks, most take RGB data. Printers using RIP software are exceptions and take CMYK data.
1.1) Determining What Type of Printer You Have
Start Adobe Photoshop and open any file. Click on File->Print With Preview. You may need to check "Show More Options" and then select "Color Management" from the combo box to see the dialog shown below. Click Page Setup to select the proper printer if it is not already your default.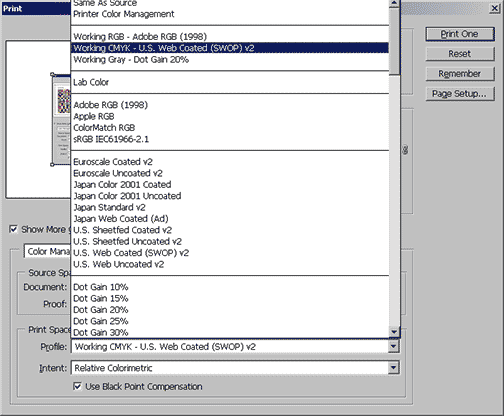 Figure 1.1. Photoshop's "Print With Preview" showing CMYK printer profile.
NOTE: "Working CMYK" shows, indicating CMYK printing.
In this example, we selected the "Adobe Acrobat" printer which accepts both RGB and CMYK data. Note that CMYK profiles show up (Working CMYK - U.S. Web Coated...) indicating that this is a CMYK printer.
---
1.2) Known Printer Configurations
Manufacturer
Models
RGB or CMYK
Canon
-
Some may be CMYK
Epson
Most including:
870,960,1200,1270,1280,2000P, 2200,2400
7500,7600,7800,9500,9600,9800
RGB Printers
With RIP
CMYK
HP
-
Some may be CMYK